Wonderful news!  Lizzy Metcalfe Photography has recently been honored as a 2017 Best Newborn Photographer in Baltimore by Expertise.com.
The site, which connects locals with the experts in their hometowns, chose Lizzy Metcalfe Photography as one of the top from a pool of 239 Baltimore Newborn Photographers.  The site uses 25 variables from the following five categories to narrow down the list:
Reputation:  A history of delighted customers as a signal of outstanding service.
Credibility:  Building customer confidence with licensing, industry accreditation, and awards.
Experience:  Masters of their craft, based on years of practical experience and education.
Availability:  Consistently approachable and responsive, so customers never feel ignored.
Professionalism:  Providing customers a seamless experience both online and off.
After sorting the best from those criteria, each of the remaining businesses is further reviewed by Expertise.com leaders ensuring only the best local businesses make the cut.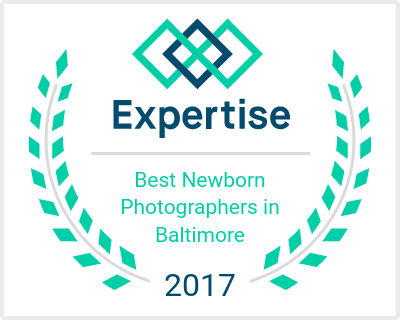 Thank you to all the friends and customers who have trusted me with capturing your most important memories!  You truly are what make Lizzy Metcalfe Photography the best of Baltimore!
To book a newborn photo session, connect with Lizzy at the following:  Baltimore County Newborn Photographer Contact
Best Newborn Photographer in Baltimore| Maryland Newborn Photographer | Lizzy Metcalfe Photography